"While fashions may change; the beauty of a bespoke garment is timeless." Roger has been in the business for decades offering you updated, contemporary yet timeless wear.
Hailing from Thailand's northeastern province of Korat , where, a few decades ago, the US and Thai army had a unilateral training camp base. To cater to the needs of these English speaking GIs my Dad set up a shop near the camp base selling everything from A to Z. His charisma and charm caught on and he veered into making dapper, tailor-made clothes for the Americans.
Following the influx of western tourists, we relocated to Pattaya, a beach city, where the demand for reasonable, tailor made clothes was on the rise.
Roger The Tailor Was Born
Taking it up to the next level, after I graduated from Fashion and designing, Roger The Tailor went global in 1997. I started to travel to the continent of Europe and North America to personally reach to the ever rising number of clients who needed to be measured at the disposal of their offices and homes.
These international travels, where I can get up close and personal with my clients, where I can guide them into the selection of fabrics and styles of bespoke suits, that match their physical appearance and character to the best, have proved to be mutually beneficial for both my customers and me.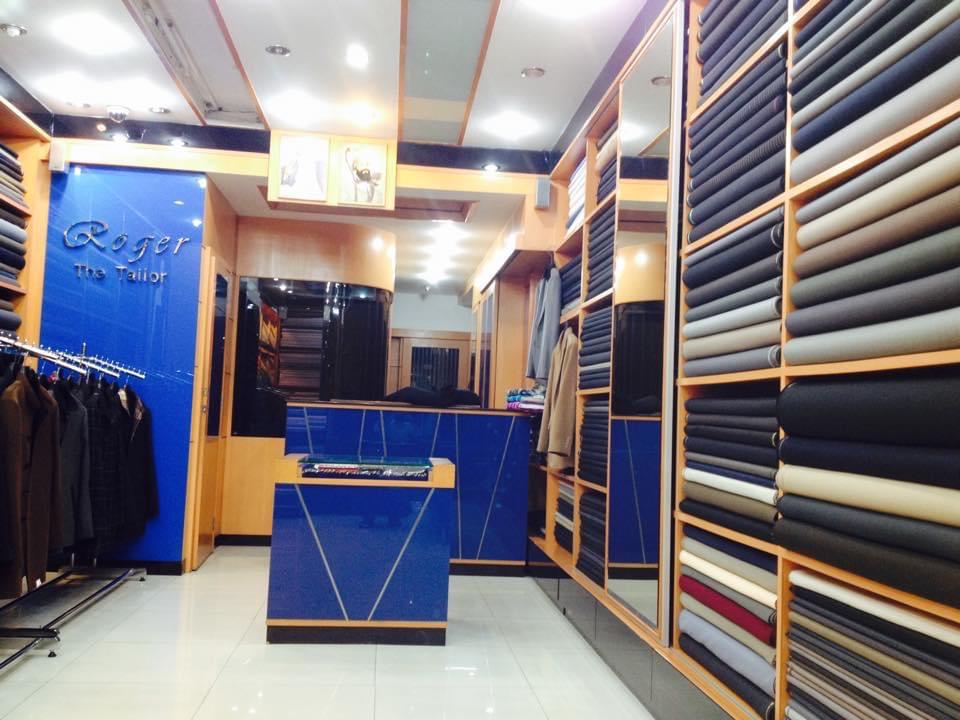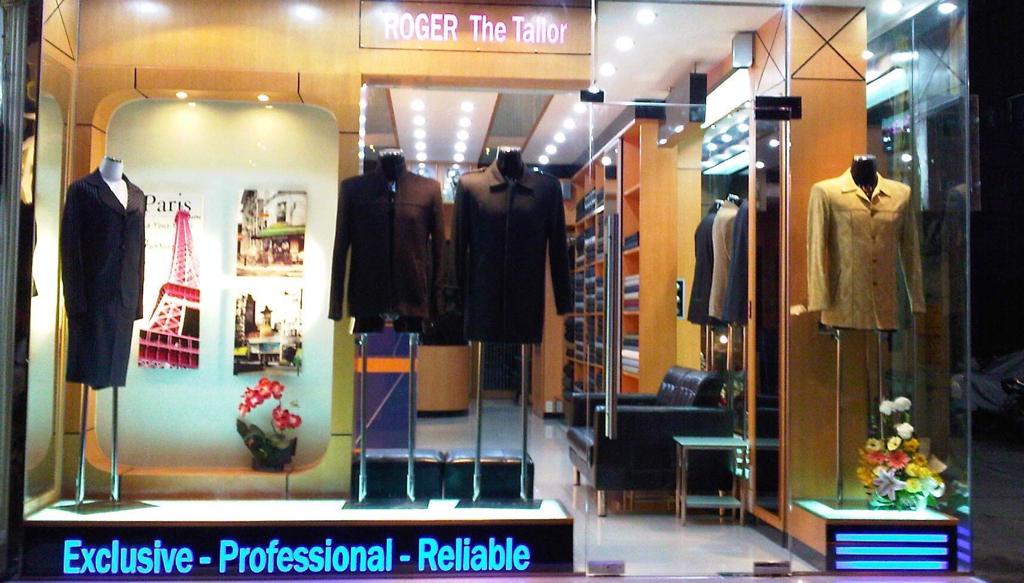 Today, we've spread our wings across continents and have blurred borders. We travel to wherever our clients are based, to give our professional advice and guidance regarding current trends and fashion. Keeping them abreast with our current collection and offering a myriad range of cashmere, mohair, merino, tweed, herringbone, linen for suits, coats, jackets, pants and skirts. Also a wide selection of shirting materials from cotton, silk, flannel, Oxford, satin, dobby and more. Tailor made clothes is a unique experience, a style statement and an extension of your persona. So allow me to be your personal stylist, your own tailor, to suit you up to your absolute smartest and best version of you!